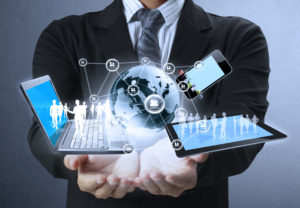 Did you know that China's economy grew by 6.9% in 2017? This was more than analysts forecasted, and it was also more than China's percentage of growth in 2016.  Economists believe that new economic sectors like e-commerce and online financial services are driving this growth, and this is how Alibaba Groups has flourished.
In this blog, we will be discussing Alibaba.com and its parent company Alibaba Group. Since 1999, Alibaba.com has been helping businesses connect and develop strong partnerships in order to facilitate their growth and success. Whether we're talking about sourcing materials or selling goods, Alibaba Group has helped many businesses succeed in an increasingly competitive global marketplace.
Alibaba.com was founded in 1999 by Jack Ma and a group of 18 founders who saw an opportunity to leverage the Internet to reshape how Chinese businesses did business. Alibaba.com became a part of Alibaba Group, as the company grew and added new business units to serve the Chinese and global markets .  Today, Alibaba Group businesses are comprised of core commerce, cloud computing, digital media and entertainment, innovation initiatives and others. Through their subsidiary Cainiao Network and investee affiliate Koubei, respectively, they participate in the logistics and local services sectors. In addition, Alibaba Group has a profit-sharing interest in Ant Financial Services, the financial services group that operates mainly through Alipay, the leading third-party online payment platform in China.
How Does Alibaba.com Make It Easy to Do Business Anywhere
When Jack Ma started Alibaba.com, he wanted to help small and medium enterprises connect with buyers and suppliers all across the world. He and his partners quickly realized the power of the Internet to facilitate stronger communication and trade.
Today, Alibaba.com has a marketplace where buyers can purchase hundreds of millions of products in over 40 categories, including electronics, machinery, and apparel. Alibaba.com allows businesses to source the materials and equipment they need from suppliers in China and beyond. Overall, Alibaba.com allows buyers in more than 190 countries to purchase the good they need to thrive in a global business environment.
In this blog, we will discuss how Alibaba.com has emerged as one of China's largest online companies and how small and medium enterprises can benefit from using its global trading services. Additionally, we will discuss what is going on in ecommerce overall. We will also review how technology is changing the way so many are conducting business locally and across the globe.